One size does not fit all
Many people try to stand out from their neighbours, friends and competitors. This was one of the main driving factors for Craig Absolum, Managing Director of Crave Designs, when establishing the business in 2002 in Wagga Wagga, a large regional centre of NSW (easily accessible from Melbourne, Sydney and Canberra).
Crave Designs' dedication to quality was quickly recognised and with our passion and excellence in craftsmanship we not only impressed our customers but our designs became a talking point, becoming highly sought after with various clientele including landscapers, builders, renovators, large corporate companies and the homeowner wanting one or more of our original Australian made designs.
However our markets are in no way limited to these specialists as our features can be seen throughout Australia in locations such as Gymnasiums, Clubs, Businesses, Schools and backyards.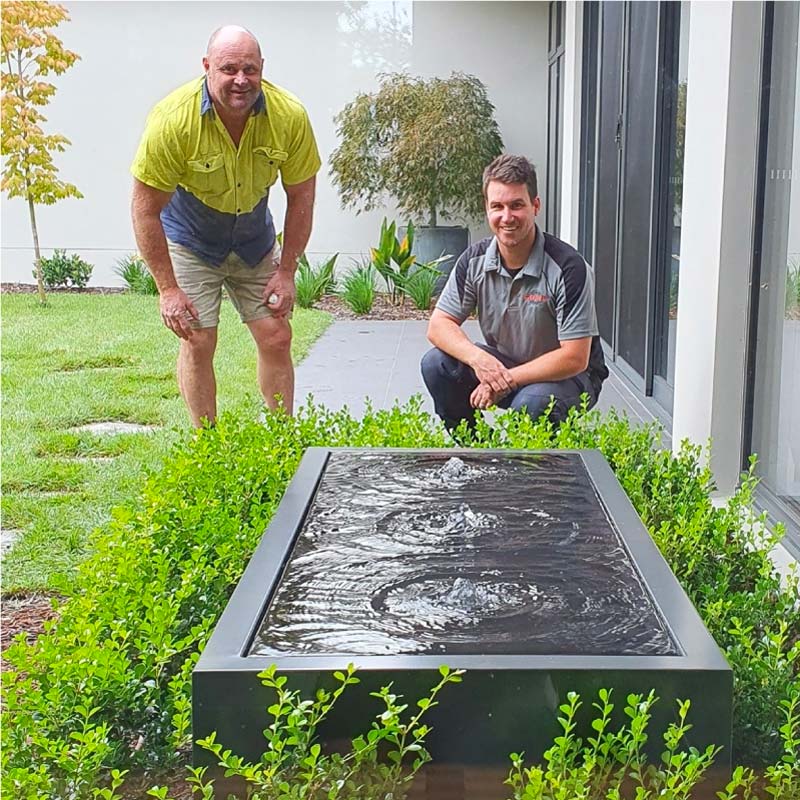 What appeals to those looking for something different in stainless steel design is Crave Designs' ability and desire to work to any measurement, commitment to customer satisfaction and that all of our products are designed/manufactured right here in Australia. 
We specialise primarily in both indoor and outdoor water features
but we also manufacture/design the following: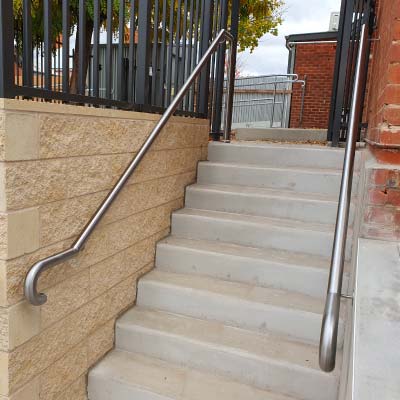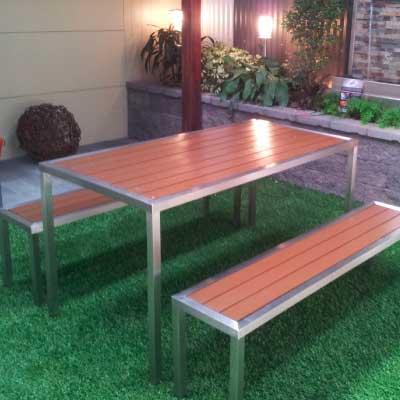 Outdoor Furniture/Firepits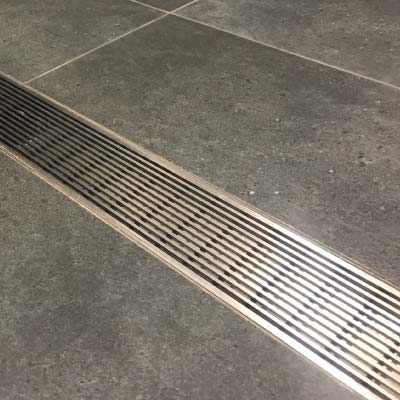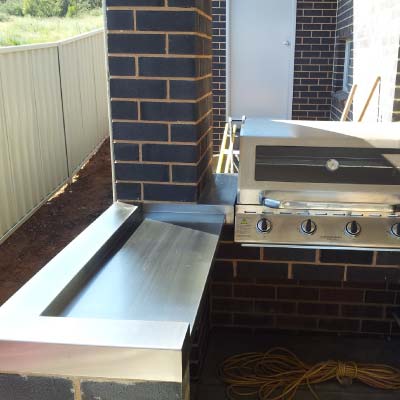 Benches, Splashbacks, Sinks
Our motto is "One Size Does Not Fit All" and our ability and desire to work closely with our clients and their specific needs/desires have been the major factors that has set our business apart from our competitors.
Craig has spent his entire working life designing and manufacturing stainless steel products. There is really no limitation to the type of stainless steel products that our quality team of tradesmen at Crave Designs can create, ranging from our sheer descent boxes, artistic fountains, stacked stone features, patterned mirrorwalls, or any of the above mentioned items.
Please browse our website and if you are wanting something spectacular with renowned quality craftsmanship a major importance please look no further than Crave Designs.
If we don't have what you are after, please give us a call on 0418 712 211 whereby Craig and the team can work with you to create your own original designed little piece of paradise!!!!