When it comes to water features,
Stand out with a totally unique, custom design.
Can't find exactly what you're looking for on our website? Stand out with a completely custom design made by Crave Designs.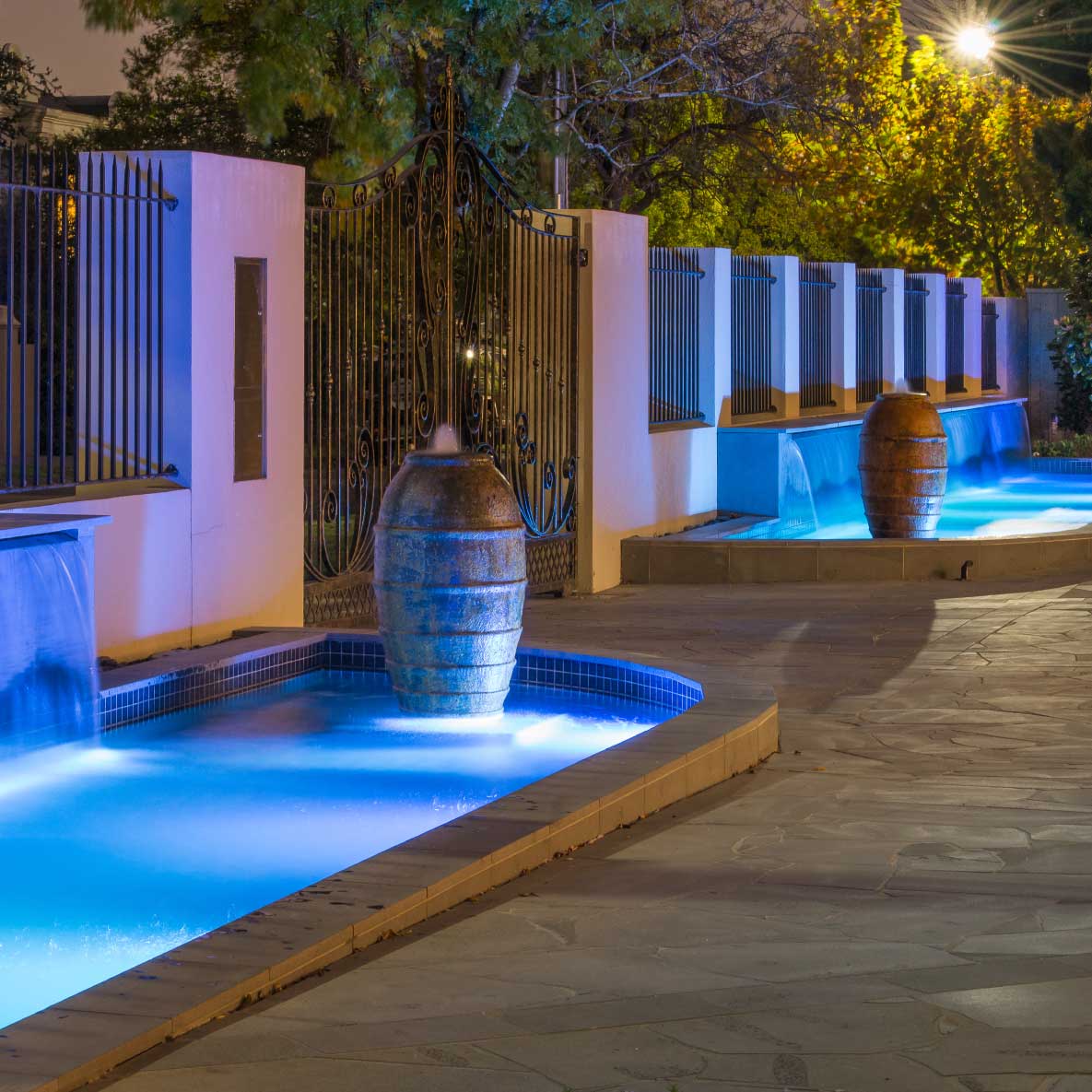 Let Craig and the friendly team at Crave Designs create a stunning custom piece for you.
Got an idea in mind? Great!
Send us a reference image or describe what you're looking for. Want us to help you with your design? No problem! We can work with your budget and put together a design concept that's perfect for your space.
Our team are dedicated and passionate about excellent craftsmanship and design. With a custom project, you have the freedom and flexibility to choose your style of feature (be it a combination of two designs or incorporating your own design), options on colour and materials, and also can be made to your own specific measurements. You can even add LED lighting to your design to really make a statement!
All our products are designed and manufactured right here in Australia, and we promise to offer our clients our best price possible.
Learn more about our custom design elements, view our stunning gallery of custom designs, and get in touch with us today for an obligation free quote!
Customised Design Elements:
Measurements
We can build to suit your own sizes with any product on our website
Design
We will work closely with you to build to your own personal design where possible
Feature Face
We can also manufacture your feature with only the blue-board backing, allowing you to utilise and adhere your own stones/tiles onto the face yourself
LED Lighting
Dependent on the style of feature, LED lighting can be accommodated
Powder-coating
We can colour match to suit your décor/surroundings
Can you purchase Solar Powered Pumps with the feature?
Yes, for our smaller sized features only. We have found that the Solar Powered Pumps do not have enough power for the bigger features to run correctly/smoothly.
Do you provide an installation service?
We do provide an installation service at an added cost of $110.00 (this will be added to your invoice only if requested) to the following areas ONLY: Wagga Wagga (locally), Sydney & Surrounds, Melbourne & Surrounds & Canberra & Surrounds.
If you would like to receive this added service, please advise at time of placing your order with us. Once your feature is ready for delivery the Courier will be advised to include this service by us at time of booking delivery. They will NOT provide this service unless stipulated by Crave Stainless Designs.
PLEASE NOTE: Installation does NOT include any plumbing or electrical work!! Courier Installation includes delivery to your door, placing feature exactly where required, setting up feature by connecting the pump, filling the base with water, turning the feature on & then making sure it is running correctly – if there are any issues during this process, they will contact us directly by phone for further assistance.
What happens if my order arrives damaged?
We must receive notification from you within 48hrs from acceptance of delivery.
Any damages caused during transit are covered under our Insurance. Your damaged feature will be re-collected & returned to us via the courier company. We will replace the damaged item with a brand-new item. We will then re-deliver to you at no extra cost (please note: your claim will become obsolete if damage occurs after feature/item transferred again to another location by other sources).
Please refer to our "SHIPPING & RETURNS" policy located on our website for further info.
Does the Feature come with rocks in the base as per photo?
No, we do not supply/sell the stones in the base of the feature however, these can be purchased through your local Bunnings or garden supply store.
How long is the power cord?
Can I choose my own stacked stone colour?
Yes, please refer to our "Stacked Stone Colours" for our current range of stones. We can also accommodate your own personal stone/tile option to match your décor/surroundings, however if you wish to utilise this option, please contact us for a quote.
What colour choices are available if I want my feature powder-coated?
This really comes down to personal choice; we can colour match to suit any colour.
Once I place an order, how long until I receive my order?
Once we receive payment confirmation, ETA is approx. 4-6 weeks (incl. delivery).
Does the water feature come with a pump?
Do I require a plumber/electrician to install?
All our standard features are custom-built to be fully self-contained so all you are required to do is place them on a level surface, fill up the base/bowl of the feature with water, plug the pump into power source, turn it on and watch your water features come to life. However, we can build to accommodate plumbing/float valves to your feature for an added cost (please contact us for a quote) if required. We can work with your plumber or electrician if required also.
Does the feature come with a warranty?
We do not offer a warranty with the feature itself. Our features are custom designed and built to Australian standards and are guaranteed to last a lifetime.
All our pumps have a 2-year warranty. This will become void if the pumps are either:
Tampered with ie. cords cut etc
Pump not kept fully submersed whilst water feature is running (this will cause pump to malfunction & therefore void your warranty)
Can you build to suit my own measurements/requests?
Yes, we specialise in custom-built products, please fill out our "Custom Order Form" and one of our team members will provide you with our competitive quote ASAP.
Can I include LED lighting with my order?
Yes, please fill out our "
Custom Order Form
", and one of our team members will send through further information (incl. costs) re: which options are suitable for your order.
Stacked Stone Colour Options
PLEASE NOTE: Stones will appear darker once sealant applied. We use sealant on most of our stacked stone water features apart from our "CASPIAN" range (due to water beading off the stone - it does not run down the stone correctly).
Contact us now for an obligation free quote